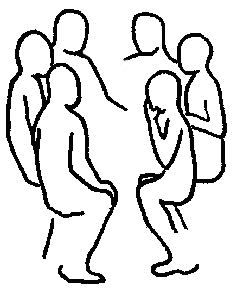 The Counselling Service promotes, with trainer Ruth Morgan, occasional seminars, workshops and lectures.  They are generally experiential and in the form of small groups.
They may be aimed for those seeking a 'first  flavour' of ideas attached to psychology, personal development and self awareness, others for practitioners seeking to add to their knowledge for cpd (certificates are provided).
Most events take place on Fridays or Saturdays, usually between 1030am and 430pm.
Additionally we advocate, and connect with, The Epsom Psychotherapy Group. The details for their 2015 schedule are found below.
Academic Year 2017/18
Working with the Couple Dynamic
Following its success in the past eight academic years and due to popular demand, this series of six workshops is being repeated from October 2017.
A series of six one-day workshops with limited places available.

This is an introductory course for counsellors, working either with couples or individuals, who want to increase both their understanding of the dynamics of couple relationships, and their ideas and techniques for working in this field.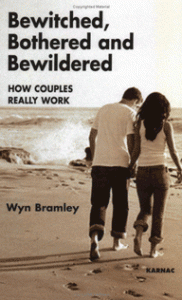 Open to practitioners with counselling experience who wish to develop their knowledge of couples work. Participants will be invited, and positively encouraged, to bring personal and clinical experience to the course.
There will be a mix of theory and practice, with plenty of experiential and practical content so that participants can have a hands-on experience around couple counselling.
Key course components will include:
The basis of differing couple relationships and dynamics
The development of couple relationships – 'minefields' and 'blackspots'
Sex and sexual dysfunction – including the impact of internet sex
Separation counselling and step families
Working with one, or two, clients in the room
There will be an emphasis on creative techniques in working with couples, or individuals, currently experiencing problems with intimate relationships.There will also be plenty of time to mould the material to participants' individual requirements as the course develops.
It is expected that candidates will have taken responsibility for some pre-workshop reading. Please note that the series runs as a single course and that workshops are not available individually. Continuing Professional Development certificates will be presented to attending participants.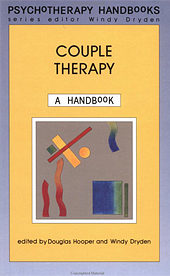 Suggested reading:
Couple Therapy – A Handbook edited by Douglas Hooper and Windy Dryden
Bewitched, Bothered and Bewildered by Wyn Bramble.
Doing Couple Therapy by Robert Taibbi
The workshop will be led by Ruth Morgan BA MA who is a BACP senior accredited practitioner, trainer, supervisor and  a Relate-trained couples counsellor.
Details below are for 2017/18.
Venue: 206 Croydon Road, Beckenham, Kent BR3 4DE
Date: On the first Saturday, monthly from October 2017 to March 2018
Cost: £510, includes lunch and refreshments.

Booking: The workshop is open to BACP/UKCP registered practitioners who are considering or wishing to extend their work into the field of couples counselling. Also counsellors of individuals who are looking to develop their understanding of the couple dynamic.
Further information/booking: Ruth Morgan, 020 8658 3791; 07956 813648;
email ruthiem22@btinternet.com
website: www.ruthmorgantherapy.com
Epsom Psychotherapy Study Group
Seminars in Psychotherapy, Counselling and Creative Therapies
Programme for 2017 _____________________________________________________________________
These meetings are open to anyone interested in psychotherapy, counselling or creative therapies.  Any one is welcome to attend whether or not they are currently working as a counsellor or psychotherapist.  One of the aims of the meetings is to link up different groups of interested people, including those working in the private and voluntary sector and the NHS. The seminars consist of a presentation of a paper or a chapter from a book, followed by discussion.
They take place on Mondays from 10.45am – 12 Noon in the Wisley Room at Church House, Church Street, Epsom, Surrey KT17 4PX. Website for a map: www.stmartinsepsom.org.

Cost: £5.00 on the Door. Coffee and Biscuits will be provided. Parking is in the Public Car park in Church Street opposite the Fire station or in the backstreets behind Church House.

Copies of the material to be discussed can be obtained from Dr Jim Wilson. I can usually e-mail these to you. A charge of £3.00 will be made for photocopying and postage of a hard copy.

For more information contact: Dr Jim Wilson. 115,Longdown Lane South, Epsom, Surrey. KT174JL Tel:01372-745089.
Email: j.wilson65@ntlworld.com.
Monday 30th January 2017

Wisley Room

10.45am-12noon

Encountering Self Harm in Psychotherapy and Counselling Practice :

Maggie Turp. BJP 15(3) 1999. pages 306-321

Kate Jhugroo

Psychotherapist

Monday 27th March2017

Wisley Room

10.45am-12noon

Understanding Mentalization

Epistemic Mistrust: A Crucial Aspect of Mentalization in People with a History of Abuse? Jean Knox. BJP. 32,2 (2016) 226-236

Dr Angela Reynolds

Psychotherapist

Monday 10th July 2017

Wisley Room

10.45am-12noon

Title to be confirmed

Monday 6th November 2017

Wisley Room

10.45am-12noon

Title to be confirmed